All good things are wild and free.

Emma O Clothing - The world's largest handmade crochet brand! Fairtrade/organic and ethically made to support women in Zimbabwe.

WORLDWIDE SHIPPING.

The delivery time for each individually Handmade item is up to 20 working days.
Shipping fee (including taxes and customs, no extra charge when pick up):

Sweden: 27 Euros
Europe: 32 Euros
North America: 37 Euros
Asia: 37 Euros
Oceania: 37 Euros
South America: 47 Euros
Africa: 47 Euros
The Near East: 47 Euros
Convert the Euros into ANY currency at the top right of this website!

Exchange of products are provided (upon your own shipping cost).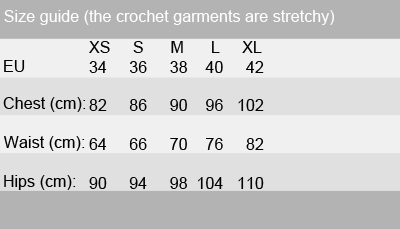 With LOVE,
Emma Cameron (Ostergren)
emmaoclothing.se


emmaoclothing on Instagram

emmaoclothing on Facebook
emmaoclothing on Twitter